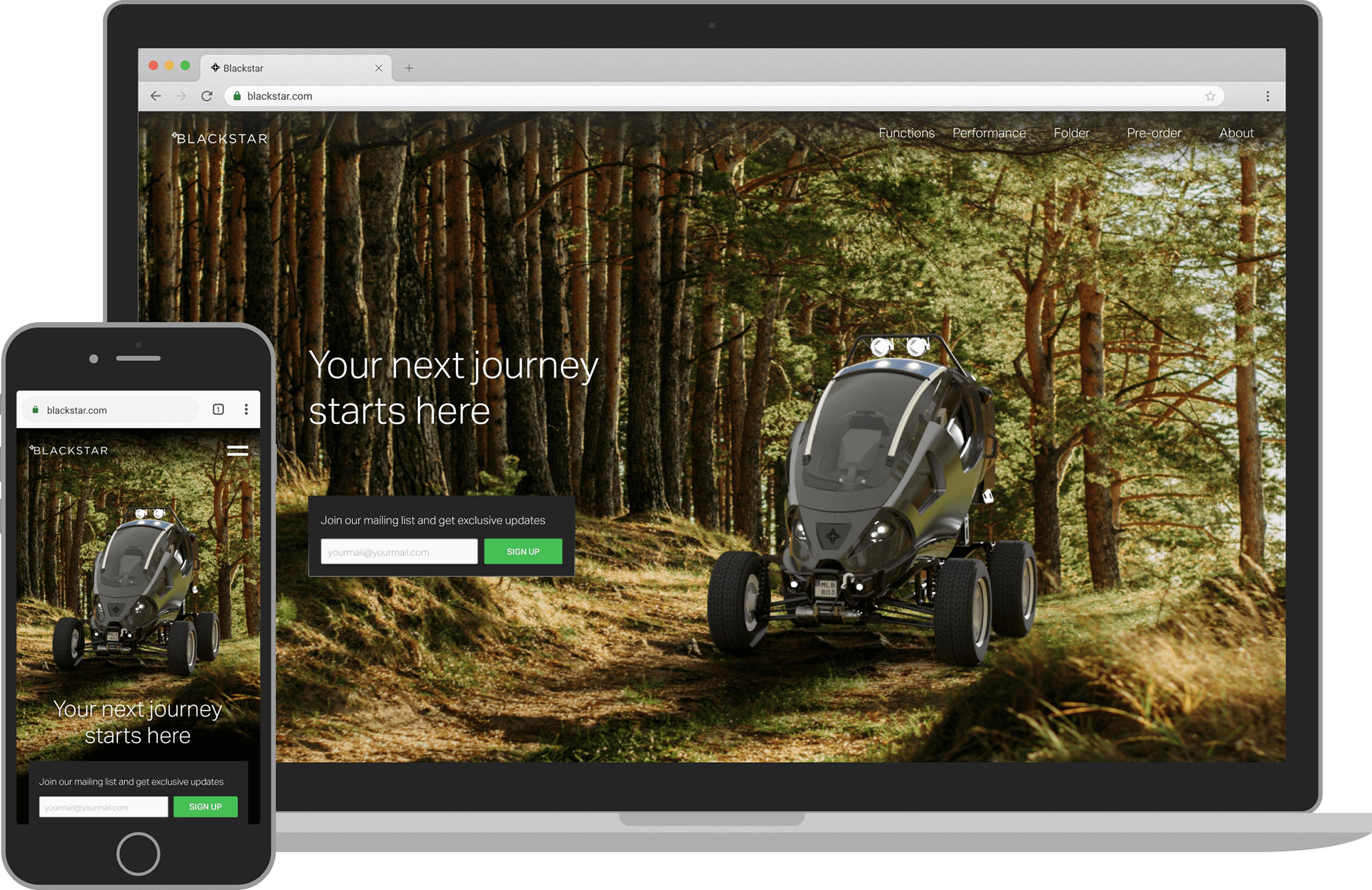 Blackstar was the very first case where me and another digital designer got to work together with web developers and computer graphics students. The task was to bring the idea of a futuristic car to life through web design together with a logo and a digital folder.
Me and my digital designer colleague William wanted to give this car an exclusive outdoor feel. The kind of car you take for a ride through unexplored territory while leaving your phone at home to let go of the everyday stress.
The logo breathes the same feel and our digital folder displaying the car together with merch adds to the feeling of exclusiveness. Our goal was to make everything go hand in hand.
So here it is, our solution. The car every outdoor junkie need to have to escape the big city noise and get the freedom only the wilderness can give. This is Blackstar.